Popeye and the Poker
by Jud Evans

Walt leans forward and draws a balloon coming from the sailorman's lips and fills in the words: I yam what I yam!
A few deft strokes of the pencil and the drawing is finished - a figure of a one-eyed sailor with billowing biceps and a corncob pipe stuck in the gash of a mouth stares out from the page.

That's right Popeye, breathes the thin-legged woman with pigtails beside him on the sketchpad paper – You are what you are!
Ahhhhhhh! Shucks Olive, responds the cartoon navy man, At least we both exist now – that's something – but what do we exist AS – that's what puzzles me?
I am what I am, muses Disney laying down his pencil and leaning back in his chair, What does he mean? I am what I am? At the moment he isn't anything other than a drawing on a piece of paper – and Olive too, she is just lines of graphite on some white paper.
Is Popeye talking about the simple fact of his existence when he says I yam whad I yam, or is he talking about the manner of his existence?
If Popeye was referring to the simple fact of his existence why does he not simply say – I am [or I yam] why does he have to add the supplementary what I yam – what does the additional: what I am add to his statement and how does it change the import completely?
The what is not the true interrogative in this case, but a relative determinant which has the meaning I am that which I am. It is Popeye's rum-fueled assertion about the modality, class, kind, or nature of his existence. But he uses it without furnishing us with any predicative life-style details. They remain covert like God's mountaintop I am response with Moses. We are expected to know about the way that Popeye exists a priori. Of course millions of children all over the world DO know in advance about Popeye's manner of behaviour and his liking for spinach, and his love for the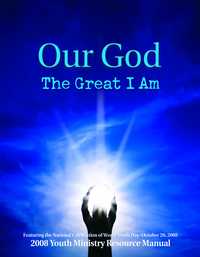 skinny-ribbed Olive, and his fights with the huge, towering rival for Olives three-fingered hand.

When God said to Moses, Tell them the great I am sent you, he expected Moses and the Children of Israel who were cavorting around the Golden Calf at the foot of the mountain down below to fill in the the great one's predicational information for themselves.

Examples of predicational pruning are often produced by sundry transcendentalists anxious to disprove the rejection of the so-called verb /be/ as an instantiator of pure, un-essenced, un-propertied simple existence.
Another old heteronic chestnut is the poetical *not to be* of Hamlet's gloomy, To be or not to be? This is often trotted out as an example of how the /to be/ infinitive is apparently acting as a verb of simple (entititive) existence, when in fact it is nothing more than a predicational trope - a fragment shorn of its descriptive implications for purposes of scansion, metricality, and poetical licence to amuse the groundlings.

To be ALIVE or not to be ALIVE? There is no such thing as *Not to be alive* for *not to be* suggests an entity that is not - and if it were not to be - it would not be either an entity or a non-entity. We all KNOW the import of Shakespeare's elided predicate ALIVE, and that is why we respond to the effectualness of the line with so much compassion, for it ushers in intimations of our own mortality.

---
Twittgenstein's Poker: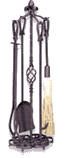 Karl Popeye cowers back in his chair his hands raised protectively. The poker in Dudtwig Twittgenstein's hand exists in the cosmos as a swirling, ever-changing conglomerate of molecules and energy. The very sight of it in the eyes of the small circle of seated philosophers imbues it with existence.

What do you have in your hand? Burntturd Trussell asks harshly.

It is a poker, mumbles the wild-eyed Dudtwig, shifting his weight nervously from foot to foot.

The word poker is just a linguistic label, says Trussell calmly, knocking the ash from his pipe into the firegrate – It is a collection of atoms forged by a blacksmith into its present existential shape and modality to which the is word points and to which we have given the name poker.

Twittgenstein stands there trembling.

I suggest that you put the poker down and try to control yourself, says Trussell quietly - otherwise some policeman will have to stick an additional label on that collection of atoms which you hold in your hand - MURDER WEAPON- and we don't want that do we Dudtwig?

In October 1946, the philosophical cartoon sailorman Karl Popeye had arrived at Cambridge to lecture on the philosophical implications of the falsification of The Theory of Spinach at a seminar hosted by his legendary colleague Dudtwig Twittgenstein.

Both men had fled from Freiburg in a desperate bid to escape from the banality of Being and the horrors of unterermensch existentialist philo-juvenilia which in those days was being doled-out in Hakenkreuse be-flagged lecture halls under the supervision of the abominable Heil Hitlering Philosopher of Nazi angst - that notorious seducer of teenage female Daseins - the infamous Jesuitically-trained mangel-wurzel addict Herr Doktor Martin Slybegger-

In spite of the pretense at camaraderie that one might have expected between the two men who were both escapees from Continental Philosophy, the Cambridge meeting did not go well.

They had begun arguing and although it lasted scarcely fifteen minutes, the disputation turned into perhaps modern philosophy's most contentious encounter since Slybegger (prompted by Arendt) told his pack of porkies before the post-war De-Nazification Committee.

Afterwards none of the eyewitnesses could agree on precisely what happened, but one thing they all agreed about, and that was eventually, Twittgenstein began waving a poker toward Popeye. Did Dudtwig Twittgenstein physically threaten Karl Popeye with the poker? Did Popeye lie about it afterwards?

First, a clash of personalities: each was bullying, aggressive, intolerant and self-absorbed; in other words, accustomed to winning and unlikely to back down.

Second, a clash of class: Twittgenstein was a Transylvanian aristocrat, Popeye was a bourgeoisie mariner from the Bronx with bulging biceps with his own luxury yacht and beauty-queen girlfriend Olive.

And third, a clash of ideas: Twittgenstein believed that philosophy boiled down to nothing more than a series of linguistic puzzles and word games, while Popeye thought philosophy involved real problems concerning the supply, distribution and ingestation of iron-rich spinacia oleracea consumed deductively rather than inductively in order that it immediately affected the world at large and mankind's biceps in particular.

Clearly, the stakes were high for both men in that small room in Cambridge, especially because their common mentor, the diminutive womaniser, conscientious objector and former logical acrobat Burford Trussell, was also in attendance. The debate thus took on the character of a succession for the throne.


But seriously folks...
The above lighthearted feuilliton is based upon the alleged serious argument which took place between Karl Popper and Ludwig Wittgenstein. A brilliant account of the actual incident appears in:


Wittgenstein''s Poker by David Edmonds and John Eidinow
Faber £9.99

Journalists David Edmonds and John Eidinow in their book Wittgenstein's Poker use the controversy as a springboard to probe the whys and whats of these two great thinkers, weaving biography, journalism and philosophy to produce one of the years most entertaining and intellectually rich books. The authors show that the debate was a clash at several levels.

Tightly constructed and extraordinarily well written, the book is a marvelous blend of lay and academic scholarship. It has every chance of becoming a classic of its kind.

Jud Evans.


Note:

---


The Popeye Song

Im Popeye the sailor man.
Im Popeye the sailor man.
I yam what I yam
And thats all what I yam.
Im Popeye the sailor man.

Im Popeye the sailor man!
Im Popeye the sailor man!
Im strong to the finich,
Cause I eats me spinach.
Im Popeye the sailor man.
Im one tough gazooka
Which hates all palookas
What aint on the up and square.
I biffs and I boffs them
And always outroughs em
But none of em gets nowhere.
If anyones dasses to risk me fisks
Its Bop! and its Wham, understand?
So keep good behavor,
Thats your one lifesaver
With Popeye the sailor man.
Im Popeye the sailor man!
Popeye the sailor man!
Im strong to the finich,
Cause I eats my spinach.
Im Popeye the sailor man!


Popeye and related characters are property of King Feature Syndicate. The original
song is property of Edie Brickell and the New Bohemians and their record label.

A note on the religious connotations of Popeyes I Yam what I Yam as explained by Rabbi Lazer Brody


The allusion to G-ds holy name Popeyes key expression is - in Popeye jargon - I yam what I yam. When Moses first ascended Mount Sinai, and spoke to the Divine Presence that was revealed in the burning bush, Moses asked to know the name of the Lord. The Lord answered, I am that I am (Exodus 3:14). In Hebrew, I am that I am is one of the ten Holy Names that one is forbidden to erase. According to Kabbala, this Holy Name signifies Hashems Divine providence (hashgacha pratis) over evry single creation in the universe, be it mineral, plant, animal, or human. So, when one is attuned spiritually, listening to Popeye sing his theme song I yam what I yam immediately connects our thoughts to G-d. And, as we said yesterday, one is where ones thoughts are.